05 Jul

Primary Care vs. Urgent Care

PRIMARY CARE VS. URGENT CARE

https://urgentmednetwork.com/can-urgent-care-be-primary-care/

Your primary care physician (PCP) plays a very important part in your long-term health.
PCPs know your medical history and the conditions you've suffered from. They have access to your medical records and can therefore come to more educated conclusions when you come to them with symptoms. This is particularly important when managing chronic conditions.
PCPs can be your home base for illness or chronic condition management and can advise you on the next step based on everything you've already tried.
Urgent care clinics are here to support patients going through urgent medical conditions.  They do not handle life-threatening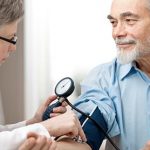 conditions – that's what the ER is for – but they do help patients who can't wait for their PCP appointment.
They are open much longer hours than primary clinics, sometimes even 24/7, and were founded on a walk-in culture. While walking-in is still possible, many of them accept appointments and allow you to actually be seen the same day.
You can walk into an urgent care clinic and pay a fraction of what you would at the ER.
Many clinics are working to connect the experience back to PCPs by sharing information about your visit with your doctor.
While you could safely assume that an urgent care center will take your insurance, it is always best to call ahead and be certain.  Of course, you can always reach out to the patient advocates at Complete Dignity if you need help with your medical needs.  They can assist you with your medical journey.  Complete Dignity